Pamela Tuck Visits Towne!
Event date:
Saturday, June 22, 2019 - 7:00pm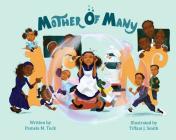 $16.95
ISBN: 9781643074399
Availability: Not In Stock - Usually Available in 1-5 Days
Published: Mascot Books - June 4th, 2019
Judah Tuck has ten siblings, and he's on a mission to give the old woman who lives in a shoe some advice on how to manage a large family Although a typical day in the Tuck family may contain some chaos, Judah and his siblings find a way to pull things together before Daddy comes home. Join Mom, Judah, and his brothers and sisters as they work through the day. .
---