Wrath & Redemption (Hardcover)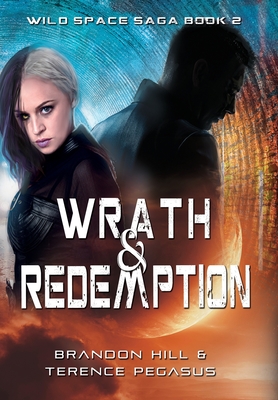 $34.99

Not In Stock - Usually Available in 1-5 Days
Description
---
A Deadly Adversary. A Clash of Interests. A Colony at Stake.
Bound by a vow of vengeance against the murderous and psychopathic Dr. Hayashibara, a fortuitous message from his cousin on her whereabouts takes Xerx and his crew to the distant orbital colony of Tophanavar. A charity Gestalt tournament becomes the cover for his crew's investigation into the colony's seedy dives to find his prey, who has left a trail of occupied hospital beds in her wake.
Meanwhile, Paige, the captain of the Shadow Star, is wracked with guilt when her newest job may rob the Reckless' neophyte captain of his long-hunted quarry. But in the depths of the colony, all is not as it seems. The cagey Doctor is a master of deception, leaving one of Xerx's crewmates ill, and the enraged captain desperate for a revenge that may tear apart cherished relationships.
Can Xerx trust his friends, uncover the Doctor's true plans, and save a thriving colony?