Ade's Fables: Original Text (Paperback)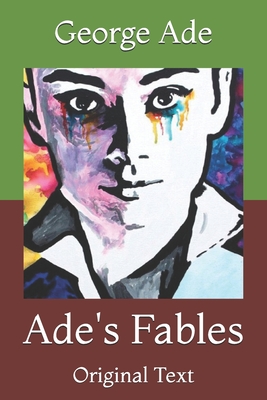 $9.99
Email or call for price.
Description
---
Ambition came, with Sterling Silver Breast-Plate and Flaming Sword, and satbeside a Tad aged 5. The wee Hopeful lived in a Frame House with Box Pillars infront and Hollyhocks leading down toward the Pike."Whither shall I guide you?" asked Ambition. "Are you far enough from the Shellto have any definite Hankering?""I have spent many Hours brooding over the possibilities of the Future," repliedthe Larva. "I want to grow up to be a Joey in a Circus. I fairly ache to sit in a RedWagon just behind the Band and drive a Trick Mule with little pieces of LookingGlass in the Harness. I want to pull Mugs at all the scared Country Girls peeking outof the Wagon Beds. The Town Boys will leave the Elephant and trail behind mycomical Chariot. In my Hour of Triumph the Air will be impregnated with CalliopeMusic and the Smell of Pop-Corn, modified by Wild Animals.