Democratic Justice: Felix Frankfurter, the Supreme Court, and the Making of the Liberal Establishment (MP3 CD)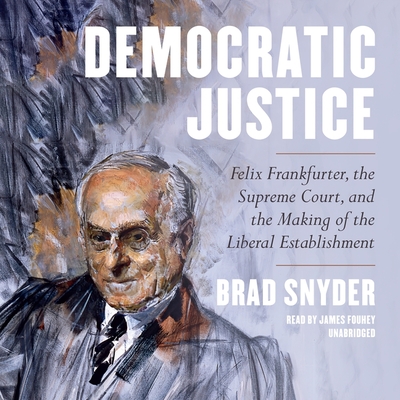 $61.95
Email or call for pricing & availability
Description
---
The definitive biography of Felix Frankfurter, Supreme Court justice and champion of twentieth-century American liberal democracy.
The conventional wisdom about Felix Frankfurter―Harvard law professor and Supreme Court justice―is that he struggled to fill the seat once held by Oliver Wendell Holmes. Scholars have portrayed Frankfurter as a judicial failure, a liberal lawyer turned conservative justice, and the Warren Court's principal villain. And yet none of these characterizations rings true.
A pro-government, pro-civil rights liberal who rejected shifting political labels, Frankfurter advocated for judicial restraint―he believed that people should seek change not from the courts but through the democratic political process. Indeed, he knew American presidents from Theodore Roosevelt to Lyndon Johnson, advised Franklin Roosevelt, and inspired his students and law clerks to enter government service.
Organized around presidential administrations and major political and world events, this definitive biography chronicles Frankfurter's impact on American life. As a young government lawyer, he befriended Theodore Roosevelt, Louis Brandeis, and Holmes. As a Harvard law professor, he earned fame as a civil libertarian, Zionist, and New Deal power broker. As a justice, he hired the first African American law clerk and helped the Court achieve unanimity in outlawing racially segregated schools in Brown v. Board of Education.
In this sweeping narrative, Brad Snyder offers a full and fascinating portrait of the remarkable life and legacy of a long misunderstood American figure. This is the biography of an Austrian Jewish immigrant who arrived in the United States at age eleven speaking not a word of English, who by age twenty-six befriended former president Theodore Roosevelt, and who by age fifty was one of Franklin Roosevelt's most trusted advisers. It is the story of a man devoted to democratic ideals, a natural orator and often overbearing justice, whose passion allowed him to amass highly influential friends and helped create the liberal establishment.