Implacable Alpha (MP3 CD)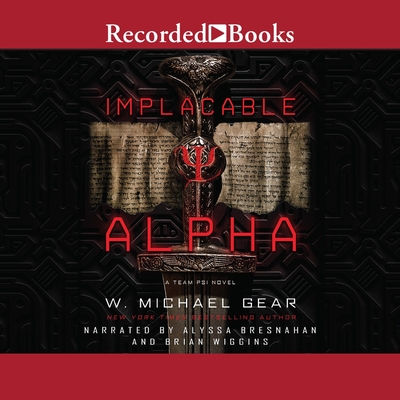 $41.95
Email or call for pricing & availability
Description
---
New York Times bestselling author Gear continues the thrilling sci-fi mystery of Prisoner Alpha in book two of the Team Psi novels.
Called the 'Ennoia, ' the woman who came within a heartbeat of killing prisoner Alpha in the Grantham parking garage is back. This time she's snatched Dr. Timothy Ryan. The Psi Team find themselves caught in a battle that has been raging across timelines for 2000 years. But, can they trust the Ennoia? Or is she using our timeline for her own purposes? Meanwhile, Bill Stevens has his own agenda, and his goons have already crossed blades with Psi Team. Now they are coming for Alpha, and all the revenge they can get.
Because just as things seemed like they could get no worse, Alpha is back. And this time, she's coming for blood.