Defensive Shield: The Unique Story of an Idf General on the Front Line of Counterterrorism (Hardcover)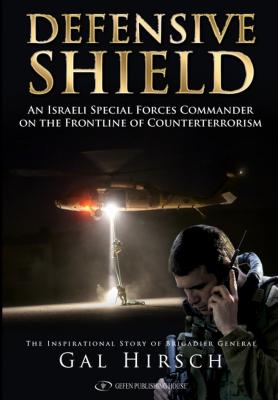 $29.95
Email or call for price.
Description
---
Israel Defense Force Brigadier General Gal Hirsch has taken part in all of Israels military confrontations since 1982, leaving a unique signature on a wide scope of strategic thinking owing to his deep understanding of operational art and military planning. In 2009, Hirschs autobiographical book in Hebrew, War Story, Love Story, was published and instantly appeared on the Israeli bestseller list where it stayed for many months. The description of his own personal journey offers deep, open-minded, and critical insights into the most significant milestones in Israels defense in the past 30 years, in which he played a key role. This new, revised, and reconceived English edition of the book offers international readers a comprehensive, one-of-a-kind, contextual description of Israeli national defense developments, serving as a valuable tool for understanding contemporary security challenges in the Middle East. The book has been praised as a lesson in leadership, bravery, and endurance. It is a remarkable testimony to the bond between the Jewish people and its Bible and land.