A Treatise on Qanun Musical Ornaments: Risāla Fī Zakhārif Al-Qānūn Al-Mūsīqiyya (Studies on Performing Arts & Literature of the Islamicate Wo #14) (Hardcover)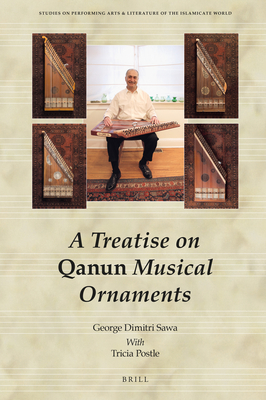 $107.00
Email or call for price.
Description
---
The present volume is a double edition in English and Arabic about the art of ornamentations in the performance of the Arabic qanun (psaltery), and a historical document spanning more than one hundred years. It is based on George Sawa's experience as an artist and performer, as well as the experience of his teachers and their teachers. For the latter, Dr Sawa used his recollections of what his teachers said about their teachers, as well as recordings made by European companies that recorded their works on 78 rpm at the beginning of the 20th century. .