El Faro de Las Almas (the Lighthouse of Souls) (Hardcover)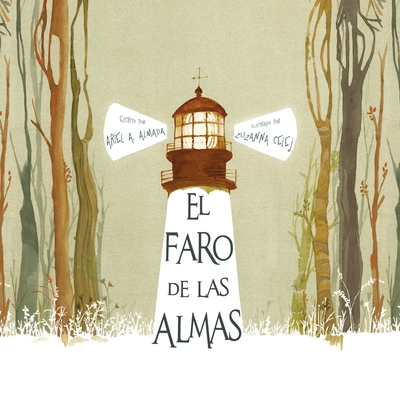 Description
---
Winner at the 2015 International Latino Book Awards. Follow the light that this lighthouse emits and let yourself be guided by the most distant seas in search of hope.
It's Leo's birthday, and his grandfather gives him an old, faded lighthouse as a present. A real lighthouse. Excited and full of doubts, Leo follows his grandpa to the lighthouse he has taken care of for many years, only that now it no longer serves ships and seafarers. In a night full of emotions, grandfather and grandson will light the lighthouse and send a message of hope, help, and enthusiasm to all those souls who need it.
The Lighthouse of Souls is not only a tender tale of the relationship between grandparents and their grandchildren, but also between all of those who look for something they share in common: a light that guides them towards hope.
Ganador en los International Latino Book Awards. Sigue la luz que emite este faro y d jate guiar por los mares m's lejanos en busca de la esperanza.
Es el cumplea os de Leo, y su abuelo le regala un viejo y descolorido faro. Un faro de verdad. Entusiasmado y lleno de dudas, Leo decide ir a ver el faro con su abuelo y aprender la labor que hasta ahora ha desempe ado su abuelo. En una noche llena de emociones, abuelo y nieto encender n el faro y enviar n un mensaje de esperanza, ayuda e ilusi n a todos aquellas almas que lo necesitan.
El faro de las almas es una tierna historia que nos habla no solo de la relaci n entre los abuelos y los nietos, sino sobre todo entre personas desconocidas que siempre buscan algo en com n: una luz que los gu e hacia la esperanza.
Don't miss the book trailer