Ridership (Paperback)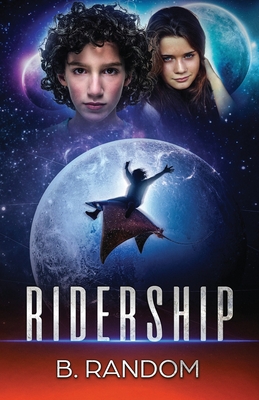 $12.99

Not In Stock - Usually Available in 1-5 Days
(This book cannot be returned.)
Description
---
CAN KY SAVE HIMSELF AND PLANET MRAX?
Mrax, his father's home, is a dangerous place. Ky, dreaming of joining the squadron, secretly vowing never to return to Earth, is hounded by a monstrous tmeg. The beast is relentless, smashing his cabin and now there are crocodilian eels after him too. Warned not to teleport, he barely escapes with his life, yet no-one will believe him.
Triggered by a series of eclipses, earthquakes drain the Sour Sea, creating a billowing cloud that rains death on the land. Ky and the Mraxi strive to find a solution, aware the cloud threatens all life on this beautiful planet.
His friend Fay, a healer all too aware of the sinister cloud, is the first girl to ever have a mrug. As she struggles to train it, her dreams of the future are haunted by scenes of pain and destruction.
Forced to jump space back to Earth, Ky has to face his nightmares. When everything goes catastrophically wrong, terror stalks the English countryside. His school is destroyed, a famous landmark toppled and a cathedral wrecked, before he flees back to Mrax.
Here, the cloud, the tmeg and the eels await him. Something else shadows him too, dark and sinister.
Without sanctuary, will Ky make his friends believe him or discover why he is pursued? Can he find a way to save himself and Mrax?
In this thrilling tangle of events, Ky surpasses his dearest dream in a climax that will blow your mind.