Critical Thinking Skills: Advanced Strategies and Reasoning Skills to Increase Your Decision Making (A Guide for Improve Your Critical Thinking (Paperback)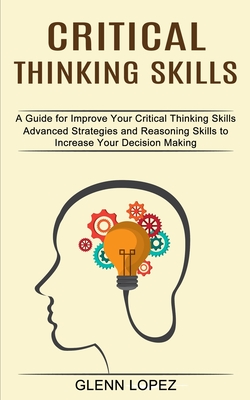 $19.95

Not In Stock - Usually Available in 1-5 Days
(This book cannot be returned.)
Description
---
Explore this book to understand the connections between critical thinking and emotional intelligence, as well as the benefits of being an independent thinker when solving problems. If you are seeking for a fool proof way of developing comprehensive solutions for any issue you face, then you will benefit from all the strategies in this book. Make critical thinking work for you, and transform your success at problem solving.
This book has been carefully written with the aim to handle the shortcomings that face the thinking process. What will you meet in this book?
- Simple Steps for Solving All Your Problems
- Sure-Fire and Lifesaver Skills for Decision Making
- Several Traits of Critical Thinkers you Should Imitate
- Useful and Effective Skills for Problem Solving
- Why Logic is the Most Crucial Skill you Need to Develop as a Critical Thinker
- Personal Decision-Making Styles that Seem to be Tailormade for You
- How to Win an Argument
- Obstacles Facing Critical Thinking
- How to Tackle Your Challenges
- Problem Solving Exercises to Boost Critical Thinking Skills
A critical thinker has an easier life. They think about the questions before deciding their answers. The correct answer is much easier to accept when it finally appears if you have not yet made a decision. The amount of energy that stupid people waste trying to defend their wrong answers could be used to improve their lives. Instead, they waste it trying to make their wrong answer correct.