The Bookshop on the Shore Lib/E (Compact Disc)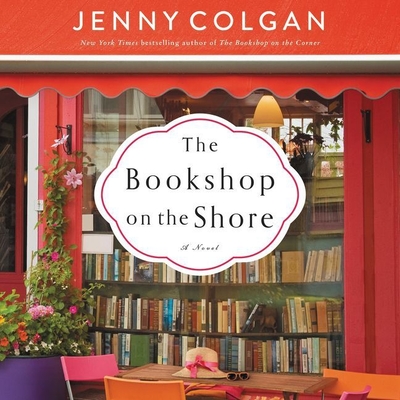 Staff Reviews
---
The Bookshop on the Shore continues Jenny Colgan's Bookshop series and in this installment she takes us back to the small village of Kirrinfief on the banks of Loch Ness. Our new heroine is responsible for Nina's book bus while she's awaiting the birth of her first "wee bairn" and it's another charming book of love and hope in the Scottish Highlands.
— Sarah
Description
---
A grand baronial house on Loch Ness, a quirky small-town bookseller, and a single mom looking for a fresh start all come together in this witty and warm-hearted novel by New York Times bestselling author Jenny Colgan.Desperate to escape from London, single mother Lottie wants to build a new life for herself and her son Raffie. She can barely afford the crammed studio apartment on a busy street where honking horns and shouting football fans keep them awake all night. If she doesn't find a way out soon, Lottie knows it's just a matter of time before she has a complete meltdown. On a whim, she answers an ad for a nanny job in the Scottish Highlands, which is about as far away from the urban crush of London as possible. It sounds heavenly
The job description asks for someone capable of caring for two...well, the advertisement says "gifted children"; the reality is more like "feral wolverines." The children's widowed father is a wreck, and the kids run wild in a huge tumbledown castle on the heather-strewn banks of Loch Ness. Still, the peaceful, picturesque location is everything London is not--and Lottie rises to the challenges of the job.
With the help of Nina, the friendly local bookseller, Lottie begins to put down roots in the community. Are books, fresh air, and kindness enough to heal this broken family--and her own...?