Hamilton and Peggy!: A Revolutionary Friendship (MP3 CD)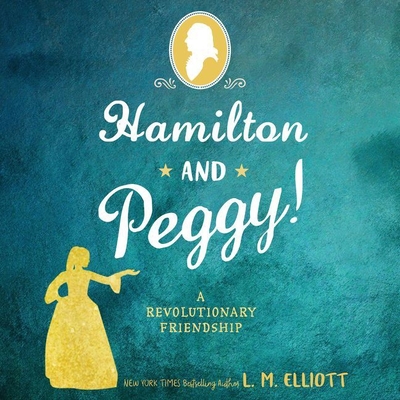 $39.99
Email or call for pricing & availability
Description
---
Drawing from historical journals and letters, New York Times bestselling author Laura Elliot weaves a richly detailed tale about the extraordinary Peggy Schuyler and her revolutionary friendship with Alexander Hamilton. Perfect for fans of the smash Broadway musical sensation Hamilton.
Peggy Schuyler has always felt like she's existed in the shadows of her beloved sisters: the fiery, intelligent Angelica and beautiful, sweet Eliza. But it's in the throes of a chaotic war that Peggy finds herself a central figure amid Loyalists and Patriots, spies and traitors, friends and family.
When a flirtatious aide-de-camp, Alexander Hamilton, writes to Peggy asking for her help in wooing the earnest Eliza, Peggy finds herself unable to deny such an impassioned plea. A fast friendship forms between the two, but Alexander is caught in the same war as her father, and the danger to all their lives is real.
Everything is a battlefield--from the frontlines to their carefully coded letters--but will Peggy's bravery's and intelligence be enough to keep them all safe?
*2018 Grateful American Book Prize Honorable Mention*