The Batboy and the Unbreakable Record (Paperback)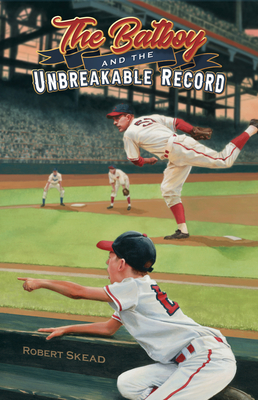 $14.95

Coming Soon - Available for Pre-Order Now
Description
---
A young boy lands a dream job for the Cincinnati Reds where he becomes witness to a baseball record that is unbreakable.
12-year-old Richie Goodwin doesn't think life can get any worse. His highly competitive nature always makes it difficult for him to make friends and now he must get a job to help his struggling family. When Richie lands a dream job as batboy for the Cincinnati Reds, his troubles continue to brew when he must answer to a bossy Senior Batboy, obey strict rules, and convince the guys at school that he really did land the job. After carelessly disobeying a clubhouse rule, Richie gets fired and now his friends will think he is a liar and phony.
Given a second chance Richie must learn to follow the rules as he gets to witness Johnny Vander Meer set a baseball record that might be unbreakable.
About the Author
---
Robert Skead is the author of several popular children's books that cover history and sports. When he is not at work or crafting stories, Robert can often be found at schools speaking with children and adults about creative writing and the importance of discovering one's talents for a fulfilled life. Through these author visits, Robert speaks to more than 5,000 students per year. For more information about his school author visits and writing workshops, visit www.robertskead.com.