Political Power: Donald Trump: The Graphic Novel (Paperback)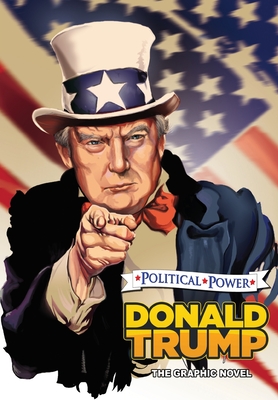 $13.99

Not In Stock - Usually Available in 1-5 Days
(This book cannot be returned.)
Description
---
Billionaire. Hotelier. Part-Owner of the Miss USA pageant. Author. Philanthropist. Reality television star. Consumer brand.

President of the United States.

Amidst the chaos of 2016's crowded field of hopeful Republicans, American businessman Donald J. Trump declared his candidacy for the presidency of the United States. One by one, his opponents fell to the will of voters who see Trump as the savior of a country where the American dream seems broken and unattainable. On the heels of one of the most divisive elections in modern history, will his vaunted ego cause one of the most influential men in America to save a country, or destroy it? This 60-page volume features pin-ups from TidalWave artists and chronicles the ascension of Trump from his youth, when his family instilled in him ambition and energy and how he combined that with skill and drive to earn build a real estate and media empire.