The Spinster Diaries (Paperback)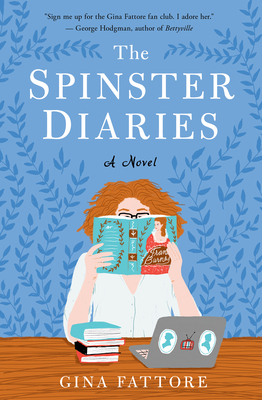 Description
---
Our heroine, a moderately successful TV writer in L.A., wants her life to be as sunny and perfect as a Hollywood rom-com: a cool job, a wacky best friend, and lots of age-appropriate hot guys just dying to date her. Instead, she's a self-described spinster who is swimming in anxiety and just might have a tiny little brain tumor. So she turns to an unlikely source for inspiration: the eighteenth-century novelist and diarist Frances Burney, who pretty much invented the chick-lit novel.
A semi-autobiographical unromantic comedy, The Spinster Diaries is a laugh-out-loud satire of both the TV business and the well-worn conventions of chick lit--as well as the true tale of the forgotten writer who inspired Jane Austen to greatness. It's an endearing and refreshingly honest testament to how one person's life can reach out across the centuries to touch another's.
About the Author
---
Gina Fattore is executive producer of the USA network series Dare Me. She's also written for Masters of Sex, Parenthood, Californication, Gilmore Girls, and Dawson's Creek. Before moving to Los Angeles to become a TV writer, she was an assistant editor at the Chicago Reader. Her essays and reviews have appeared there and also in the Millions, Salon, and McSweeney's Internet Tendency. In 2015 she delivered a TEDx talk about spinsterhood called "Become What You Believe." Learn more at ginafattore.com.