Mount Fitz Roy (Paperback)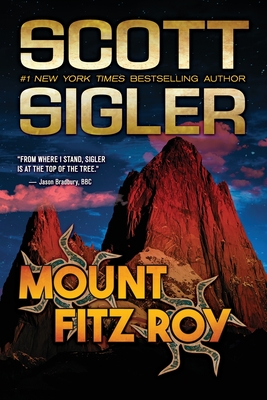 $30.00

Not In Stock - Usually Available in 1-5 Days
Description
---
MOUNT FITZ ROY is the sequel to the number-one Audible Bestseller EARTHCORE.
From number-one New York Times best-selling author of the Generations Trilogy comes the second book in the Sun Symbol series, an epic story of lost civilizations, redemption and immeasurable treasure.
With shades of Tom Clancy, Stephen King and James Rollins, MOUNT FITZ ROY continues the tale of Patrick O'Doyle and Bertha Lybrand, who were part of the horror show that occurred far below the mountains of Utah. They learn that the "mother of all motherlodes" discovered there was not unique, that there is another deposit similar to it three miles beneath the towering peak of Cerro Chalt n on the disputed border between Chile and Argentina.
O'Doyle, a middle-aged former member of a disgraced black-ops unit, gets his aging team back together to go after this fortune. Funded by the mining company EarthCore, he, Bertha and his crew of forty-something operators try to turn back the clock long enough to make them all richer than their wildest dreams.
But three miles below the surface, where geothermal temperatures will cook you alive, something is waiting. Waiting, and guarding. This time, O'Doyle is well-prepared and well-armed -if he survives, he will be set for life, and he will have his revenge for the Utah massacre.