The Day X Ran Away (Paperback)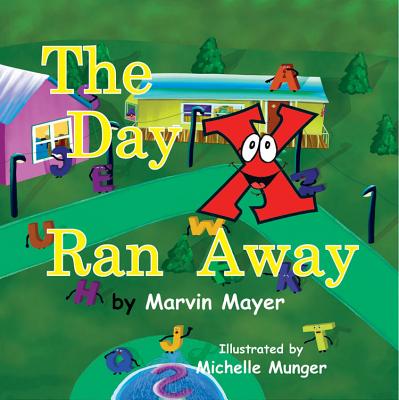 $12.00
Email or call for price.
Description
---
There are but twenty six letters in our alphabet, yet together, they can form hundreds of thousands of words. Some letters—L, N, R, S, T, M for example—appear in more words than letters like Q, X, and Z. X checks his personal dictionary and is distressed to find only sixty three words beginning with him (X.) Feeling unimportant, he decides to prove his worthlessness by running away, leaving the other twenty five letters to make words without him. To his great surprise, X discovers he is needed to complete words started by his twenty five friends.
About the Author
---
MARVIN MAYER, a native of Louisville, KY, began writing children's books when he retired from a career in banking, bank regulation, and financial management. The Day That X Ran Away is his second picture book, and 3rd children's book, to be published. Now residing in the piney woods of East Texas, Marvin is a member of the Society for Children's Writers and Illustrators ("SCBWI"), East Texas Writers Guild ("ETWG"), the New Jersey Children's Writers Guild, and the Texas Writers Network. An active volunteer, he can be found interacting with children at or for the Tyler Public Library's "Book Buddy" program and the Children's Advocacy Center of Smith County.