In Your Face: What's Yours Saying About You? A modern guide to determine anyone's character and emotional history (Paperback)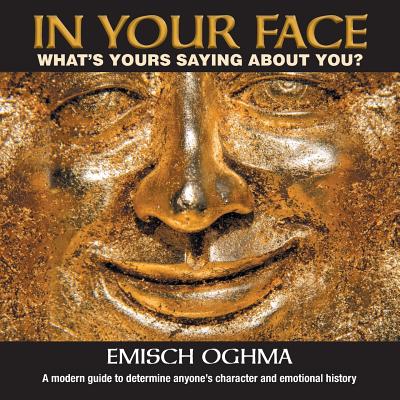 $14.99

Not In Stock - Usually Available in 1-5 Days
(This book cannot be returned.)
Description
---
In Your Face: What's Yours Saying About You? A modern guide to determine
anyone's character and emotional history
Have you ever said, "I'm not good at remembering people's faces"? Or wondered, "What is my face revealing about me?"
In Your Face is a unique, easy-to-use guide to face reading. Emisch Oghma has modernized the ancient Chinese system of Siang Mien. Shapes, features, lines, bulges and indents - all reveal a person's emotional history and capabilities with uncanny accuracy. In Your Face is designed so anyone can quickly read their own face, their friends, family, co-workers - observing, analyzing, learning and laughing while improving your ability to remember names and faces

About the author: Emisch Oghma

Since experiencing a severe brain injury in 2003, visual artist Emisch Oghma has studied and practiced face reading as therapy for a rare diagnosis of agnosia - the inability to recognize and identify objects or persons. Like a person with advanced dementia, he literally could not recognize or remember people's faces. It was, he said, an unsettling world populated only by archetypes and clones.
Against all prognoses and odds, Emisch was determined to rebuild his mental capacities - he had two young sons to raise and they needed a functioning father. After modernizing Siang Mien, and by being more observant, caring and interested in individuals' faces, Emisch's agnosia has steadily improved.
Emisch Oghma lives in Victoria, BC, Canada. His website is at emischoghma.com