Singled Out (Paperback)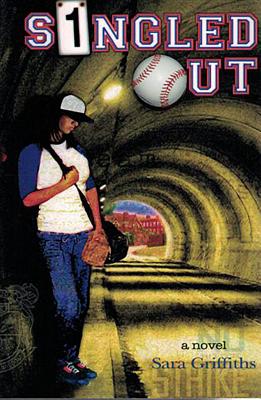 $19.95
Email or call for price.
Description
---
There was a time when all was right in Taylor Dresden's world--that is, as long as she was on the baseball diamond, pitching with all her heart. But that was years ago. Now, there's no competition in her New Jersey high school, and summer league is not much better. With the scouts losing interest due to her poor grades, and with the challenge of the game gone, Taylor has made a difficult decision: she won't be playing her senior year. Everything changes when a local, elite, all-boys prep school recruits Taylor for its own baseball team. But the Hazelton School is a rich boy's world, its student body run by the Statesmen, an organization determined to force Taylor and the other girls out of their school. Taylor knows she's a great pitcher, but can she be a great student? Can she succeed in the face of devious boys who will stop at nothing to get rid of her? Will she rise above them, sink to their level, or will she be gone before she can do either? Singled Out, the exciting sequel to Thrown a Curve, will answer these questions as Taylor struggles to find her place beyond the pitcher's mound.