Talk to Your Dog: How to communicate with your furry friend (Hardcover)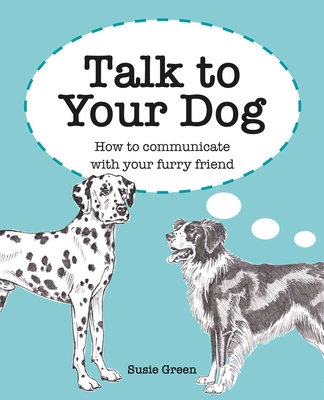 Description
---
Learn everything you need to communicate with your furry friend!

Why do dogs behave the way they do? What makes one breed so different to another? And how can owners work around these inborn personality traits? Talk to Your Dog will teach you everything you need to build an even stronger relationship with your canine companion. Find out where, when, and why they want to be stroked, and how to give them a soothing reiki massage. Heart-warming, enlightening, and absolutely true stories reveal how dogs use their unique powers to help humans, including warning them of danger, going to their rescue, and playing a role in healing them. Uncover dogs' 'secret agenda' and what they would do if left to their own devices. Whether your pet is a lovable mutt or an aristocratic pedigree, it's worth taking the time to get to know these magical creatures.
About the Author
---
Susie Green has traveled extensively throughout Australia, India, South and North America and Europe, where she has studied myriad creatures in their natural habitats and has experienced their magic and the essential role they play in the web of life first hand. She has written extensively about pets and their wilder cousins for British national newspapers The Guardian, The Daily Mail and specialist animal magazines.