The Wraithbone Phoenix (Warhammer 40,000) (Paperback)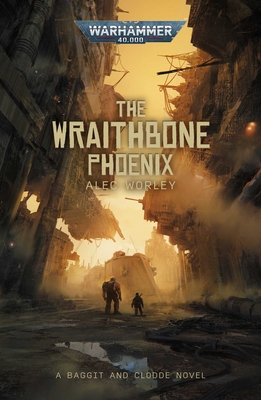 $16.00

Not In Stock - Usually Available in 1-5 Days
Description
---
Fantastic Science-Fiction Crime novel featuring the crime fighting duo Baggit and Clodde.

Baggit is the fast-talking ratling with an eye for the big score. Clodde is the ogryn with a heart of gold and a head full of dreams. These abhuman deserters turned criminals operating in the city of Varangantua have crossed the wrong man for the last time, and now they're on the run…
At least, that is, until Baggit learns of a score that could pay their debts and save their skins – the Wraithbone Phoenix, a fabled treasure rumoured to be hidden aboard a voidship recently scheduled for decommission. But Baggit and Clodde aren't the only ones with eyes on the prize. When word gets out, every thief in the Dredge is going to be gunning for the Phoenix. Does Baggit have the cunning to find the treasure and get out alive, or will someone finally cash in the bounty on his head?

About the Author
---
Alec Worley is a well-known comics and science fiction and fantasy author, with numerous publications to his name. He is an avid fan of Warhammer 40,000 and has written many short stories for Black Library including 'Stormseeker', 'Whispers' and 'Repentia'. He has recently forayed into Black Library Horror with the audio drama Perdition's Flame and his novella The Nothings, featured in the anthology Maledictions. He lives and works in London.