Cold Water (Paperback)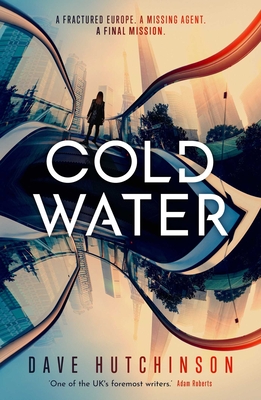 $16.99

Not In Stock - Usually Available in 1-5 Days
Other Books in Series
This is book number 1 in the The Fractured Europe Sequence series.
Description
---
A dazzling, visionary and original thriller of future espionage, broken borders, and impossible secrets. Set in the same future as the Fractured Europe Sequence, soon to be a major TV series called Europa.

To uncover the truth, you must risk everything

When Carey Tews retired from Les Coureurs - the clandestine organisation of high-risk smugglers - she swore she'd never go back. Her cover in Hungary was blown, and even if she could have returned, she wouldn't. That is, until an old friend and lover is found dead in mysterious circumstances.

Back for one last job in a Europe fractured into a hundred tiny principalities, with civil unrest and political instability the norm, she must navigate local authorities, rogue operatives and Russian spies.

What she doesn't know is that the investigation will take her to places she couldn't even imagine.

About the Author
---
Dave Hutchinson is the multi-award winning author of the critically acclaimed Fractured Europe series for Solaris: Europe at Autumn, Europe in Winter, Europe at Midnight and Europe at Dawn.
Praise For…
---
'A spellbinding novel of intrigue and paranoia.' -- The Guardian
— The Guardian

Europe in Autumn is the work of a consummate storyteller and combines great characters, a cracking central idea, and a plot that will keep you on the edge of your seat. Excellent.--Eric Brown, author of Helix

'High-octane thrills, mind-twisting concepts, smart and engaging storytelling.' -- Locus
— Locus

"Dave Hutchinson's Europe in Autumn, presents a near-future Europe fractured into hundreds of nations or "polities", each with its own strictly controlled border. The Les Coureurs des Bois is a shady organisation which delivers packages, and sometimes people, across these borders. Estonian chef Rudi, working in Krakow when the novel opens, is drawn into the organisation and finds himself embroiled in ever more complex situations. Hutchinson draws a convincing picture of a fragmented continent - he's especially good at describing the industrial wasteland of the former Poland - as Rudi finds his life under threat. Unable to trust anyone, especially Les Coureurs, Rudi attempts to work out who wants him dead, and why. The author's authoritative prose, intimate knowledge of eastern Europe, and his fusion of Kafka with Len Deighton, combine to create a spellbinding novel of intrigue and paranoia." -- The Guardian

'An awesome concoction of sci-fi and spies.' -- Tor.com
— Tor.com

A clever, complicated tale of dirty tricks, spies and politics
— The Guardian