Cinnamon Square: A Measured Approach - Precision Baking (Hardcover)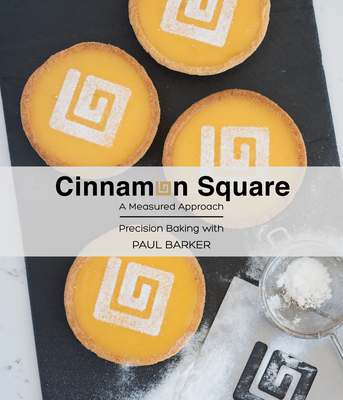 Email or call for price.
Out of Print - Please Call for Used Copy Availability
Description
---
Since opening in London's outskirts in 2005, the Cinnamon Square bakery has become renowned for its artisanal baked creations.
From the signature multi-award-winning Cinnamon Square to the Ricky Sticky Bun and masterfully-made pastry Orange, Cinnamon Square has cemented itself at the heart of baking innovation.
Now home bakers can recreate the delights of Cinnamon Square in their own kitchens and learn the art of precision baking with this exquisite collection of recipes.
Using a measured approach and traditional artisanal techniques, become immersed in the 'theatre of baking' with wholesome breads, delicate pastries, heavenly cakes and indulgent chocolates.
With recipes modelled on Cinnamon Square's popular baking classes, novice and more experienced bakers alike can share in this passion for baking in what is sure to be a 'cin-sational' experience!
About the Author
---
A baker for 30 years, Paul is known not just for his craft skills but also for his passion for the science of baking.
Paul has worked in the smallest of bakeries through to technical management and scientific research.
In 2005 Paul set up multi award-winning Cinnamon Square Bakery Café in Rickmansworth, UK where he
runs baking classes for adults and children. Paul has taught over 10,000 children in the first nine years.
Paul has helped advise on the Great British Bake Off, written many baking articles and book contributions,
appeared on BBC radio, Good Food Show, Food Inspectors, Britain's Best Bakery and online baking videos for
Videojug.
This is Paul Barker's first book.