Tarnished Empire (Paperback)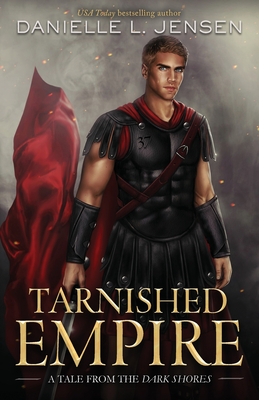 $13.99

Not In Stock - Usually Available in 1-5 Days
(This book cannot be returned.)
Description
---
DEFIANCE IS TREASON. TREASON IS DEATH.
A siege is laid against the last resistance to the Senate's rule. As the battle rages, a commander, a soldier, and a rebel will decide how far they are willing to go for victory.
THE COMMANDER
Marcus is forced to choose between destroying the rebel forces and liberating his legion. He must face the true cost of being a leader. And an oppressor.
THE SOLDIER
Agrippa sets his sights on glory to fill the deepening void within him. He discovers that the price of fame might not just be paid in blood, it might be paid by his heart.
THE REBEL
Silvara joins the rebel forces to fight against the legions who would see her family dead. While she dreams of being a warrior, she finds her sharpest weapon is seduction. But to defeat the Empire, she'll have to betray the young man who now has her heart.
Inspired by the harsh world of ancient Rome, readers are obsessed with this martial tale of fiery romance, friendship, and enmity. Told from three points of view, TARNISHED EMPIRE is filled with twists you'll never see coming but will keep you turning the pages all night.
TARNISHED EMPIRE is set in the world of Danielle L. Jensen's DARK SHORES. But readers new to the world can begin here.