Turns: Where Business Is Won and Lost (Hardcover)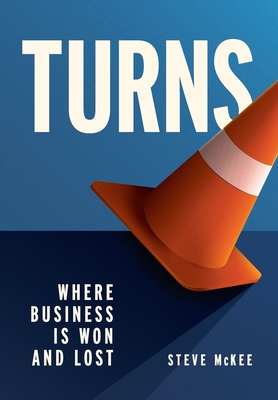 $24.95

Not In Stock - Usually Available in 1-5 Days
Description
---
"Which way should I go?"
That question, or some variation of it, is one all of us ask, almost every day. We live in uncertain times, and it seems like a new turn is always right around the corner. But which road to take? Which turn to make? Those are questions that have bedeviled poets and philosophers from time immemorial.
Life is a twisting, turning road, and whether you're trying to decide which way to go for yourself, your family, your business, or your community, there is always some element of ambiguity regarding the best direction in which to head. When Robert Frost saw that two roads diverged in a yellow wood, he was sorry he couldn't travel both. None of us can.
TURNS: Where Business Is Won and Lost takes a deep dive into the physical, historical, and metaphorical nature of turns through the lenses of science, history, politics, sports, and more. While no book can point the way regarding specific crossroads to which you may come, this one can help you make better decisions based on eight insightful principles that all turns have in common.
Nothing can move in a straight line forever, so turns, by nature, are about limits. But they're also about overcoming limits. Finding new roads. Discovering new directions. One way to think about life itself is that it's fundamentally about knowing when, where and how to turn-turning questions into answers, problems into solutions, and people, circumstances, and situations around-without careening into a ditch. TURNS will help you better know which way to go when you come to those forks in the road.