Mr. & Mrs. American Pie (MP3 CD)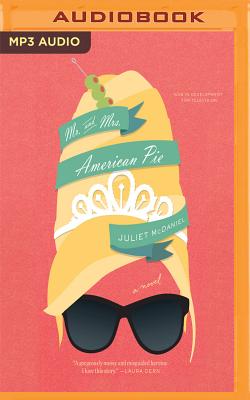 $14.99
Email or call for pricing & availability
Description
---
The year is 1969. Dick Nixon was just sworn in as the 37th president of the United States. Neil Armstrong just took one small step for a man and one giant leap for mankind. And notable Palm Springs socialite Maxine Simmons just found out that her husband is leaving her for his 22-year-old secretary.
After a public meltdown at Thanksgiving, Maxine finds herself not only divorced but exiled to Scottsdale, Arizona. However, these desert boondocks will not be her end - only her Elba. The former beauty queen sets her eyes on a new crown: that of the Mrs. American Pie pageant, awarded to the nation's best wife and mother.
Maxine only has one problem: to win the crown she'll need to find - or build - a family of her own.