Bibliomysteries: Stories of Crime in the World of Books and Bookstores (Paperback)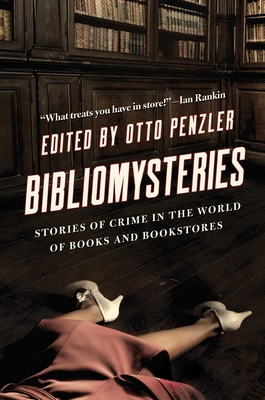 Description
---

The stories in this unique collection were commissioned by the Mysterious Bookshop. They were written by some of the mystery genre's most distinguished authors. Tough guys like Ken Bruen, Reed Farrel Coleman, Loren D. Estleman, and Mickey Spillane and Max Allan Collins. Bestsellers like Nelson DeMille, Anne Perry, and Jeffery Deaver. Edgar winners such as C. J. Box, Thomas H. Cook, and Laura Lippman.

Here you will discover Sigmund Freud dealing with an unwelcome visitor; Columbo confronting a murderous bookseller; a Mexican cartel kingpin with a fatal weakness for rare books; and deadly secrets deep in the London Library; plus books with hidden messages, beguiling booksellers, crafty collectors, and a magical library that is guaranteed to enchant you. The stories have been published in seven languages--one has sold more than 250,000 copies as an e-book ("The Book Case" by Nelson DeMille)--and another won the Edgar Allan Poe Award as the Best Short Story of the Year ("The Caxton Lending Library and Book Depository" by John Connolly).

Who knew literature could be so lethal.