Women of Color in STEM: Navigating the Workforce(HC) (Hardcover)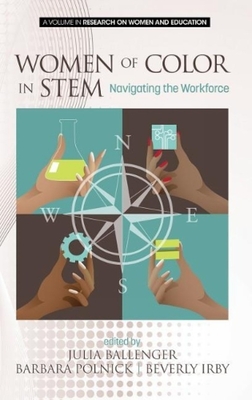 $99.74

Not In Stock - Usually Available in 1-5 Days
(This book cannot be returned.)
Description
---
A volume in Research on Women and Education
Women of Color in STEM: Navigating the Workforce is an opportunity for making public the life stories
of women of color who have persevered in STEM workplace settings. The authors used various critical theories to situate and make
visible the lives of women of color in such disciplines and workplace contexts like mathematics, science, engineering, NASA,
academia, government agencies, and others. They skillfully centered women and their experiences at the intersection of their
identity dimensions of race, class, gender, and their respective discipline.
While the disciplines and career contexts vary, the oppression, alienation, and social inequities were common realities for all.
Despite the challenges, the women were resilient and persevered with tenacity, a strong sense of self as a person of color, and
reliance on family, community, mentors, and spirituality. While we celebrated the successes, it is critical that organizational leaders,
whether in education or other workplace settings, draw from narratives and counter‐narratives of these women to improve the
organizational climate where individuals can thrive, despite their racial, class and gender identity. This book will assist educational
communities, professional communities, and families to understand their roles and
responsibilities in increasing the number of women of color in STEM.