Incense and Sensibility (MP3 CD)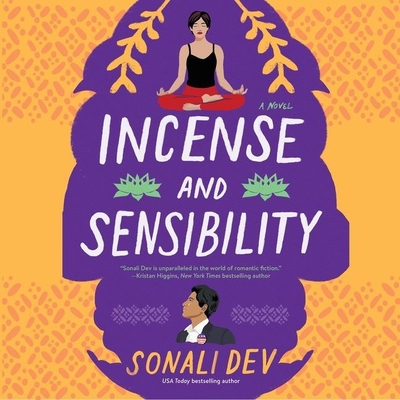 $39.99
Email or call for price.
Staff Reviews
---
This book is absolutely wonderful. Heartwarming, heartbreaking, and warm INCENSE AND SENSIBILITY will put a huge smile on your face and leave you with a sense of complete and utter calm. India and Yash are adorable and I absolutely adore them with all their flaws. Their relationship is fun, deep, flawed, happy and so real you will fall in love with them both easily. A truly light, cozy read!
— Marielle
Description
---
Yash Raje, California's first Indian-American gubernatorial candidate, has always known exactly what he wants--and how to use his privileged background to get it. He attributes his success to a simple mantra: control your feelings and you can control the world. But when a hate crime at a rally critically injures his friend, Yash's easy life suddenly feels like a lie, his control an illusion. When he tries to get back on the campaign trail, he blacks out with panic.
Desperate to keep Yash's condition from leaking to the media, his family turns to the one person they trust--his sister's best friend, India Dashwood, California's foremost stress management coach. Raised by a family of yoga teachers, India has helped San Francisco's high strung overachievers for a decade without so much as altering her breath. But this man--with his boundless ambition, simmering intensity, and absolute faith in his political beliefs--is like no other.
Yash has spent a lifetime repressing everything to succeed, including their one magical night ten years ago--a too brief, too bright passion that if rekindled threatens to destroy the dream he's willingly shouldered for his family and community . . . until now.