Lovers in the Fog (Paperback)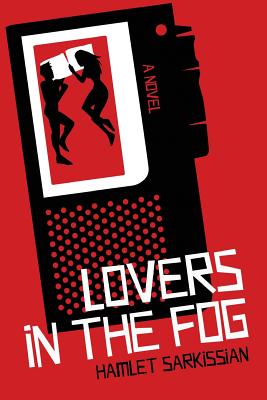 Description
---
LOVERS IN THE FOG
A novel by Hamlet Sarkissian
Set in the late 80s, LOVERS IN THE FOG opens with ex-human rights attorney Luke Forsyth embarking on a solo drive up the east coast of the United States to rendezvous with the love of his life, a mystery woman who went missing a decade before. As his obsessive journey unfolds, the foggy road provides Luke with an empty canvas upon which he paints his memories, desires and deepest fears. His old love affair, his young family, his efforts to extricate dissidents from Gorbachev's Russia, his run-ins with the KGB are vividly recounted and parsed in order to filter truth from reality. A life-changing revelation awaits Luke at the end of his trip.
"A new, fresh and unique voice, Hamlet Sarkissian explores the human condition in the best traditions of modern existentialist literature, allowing his charismatic characters to shine through with heroism, despite their tragic circumstances. Love, politics, morality, collectivism and individualism are all fair game in this timely and profound novel."
- American TV actor, producer and director, David Boreanaz, known for his roles of vampire-turned-private investigator "Angel" on Buffy the Vampire Slayer, FBI Special Agent "Seeley Booth" on the comedy-drama series Bones and "Jason Hayes" in the military drama series, SEAL Team.
"LOVERS IN THE FOG is a terrific journey Seemingly ripped from the headlines, it keeps you on the edge of your seat. And with its visual style, the book is aching to be a movie. Bravo, Mr. Sarkissian "
- Cult indie filmmaker Larry Cohen, subject of the recent documentary King Cohen, creator of "The Invaders" and "Branded" TV series, director of ground-breaking films Bone, Black Caesar, It's Alive and The Stuff, screenwriter for major studio films like Phone Booth and Cellular.