orange: The Complete Collection 1 (Paperback)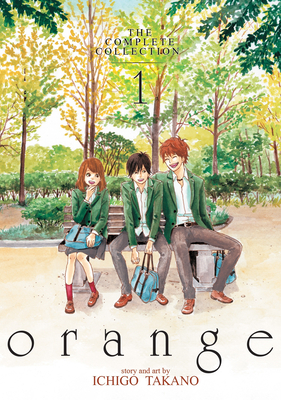 Staff Reviews
---
This is the first manga that I have ever read, and it was amazing! I had wrongly associated manga with being filled with fights and a lot of action, but this was a teen high school story. It follows our main character as she receives letters from her future self, telling her to change some things around in her life. She doesn't believe these letters are real, and therefore ignores them. When she realizes that the things in her letters are starting to come true, she begins to listen to them and their messages. This was an emotional read, and quite dark at times, but I really loved it.
— Anna
Description
---
EISNER-NOMINATED SERIES

A Plea From the Future

On the day that Naho begins 11th grade, she recieves a letter from herself ten years in the future. At first, she writes it off as a prank, but as the letter's predictions come true one by one Naho realizes that the letter might be the real deal. Her future self tells Naho that a new transfer student, a boy named Kakeru, will soon join her class. The letter begs Naho to watch over him, saying that only Naho can save Kakeru from a terrible future. Who is this mystery boy, and can Naho save him from his destiny? The heart-wrenching sci-fi romance that has over million copies in print in Japan!
About the Author
---
Ichigo Takano, a Japanese manga-ka who specializes in shoujo manga, is best known as the creator of New York Times bestseller orange.