Not Done (Undone #4) (Paperback)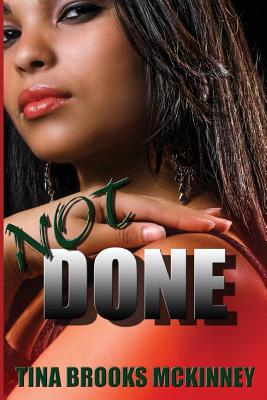 $15.00

Not In Stock - Usually Available in 1-5 Days
Other Books in Series
This is book number 4 in the Undone series.
Description
---
Gavin Mills knows he doesn't have another get out of jail free card in him. With the impending birth of his child, it's a shit or get off the pot moment. He could continue with his selfish, destructive behavior or, he could step up and be a man.

Cojo Mills' world collapsed like a house of cards in the wind. Not only did she screw up her marriage, she lost the man who set her panties on fire, Gavin Mills. Determined to start anew, Cojo took the hot-mess express back to her childhood home in Opelika, Alabama. She quickly learns you can't get a clean start when you're packing dirty laundry.

Merlin Mills was Done with his brother, Gavin, for his part in ruining his marriage to Cojo Mills. When Gavin called and said his step-mother Gina was in a coma, Merlin rushed to her side. Gina might not have been a perfect mother, but she gave what she had to give.

Not Done is the last chance to do the right thing. Will this group of misfits who are bound by a common denominator finally get it together? Or, are they hell bent on self-destruction?