Thirst (Paperback)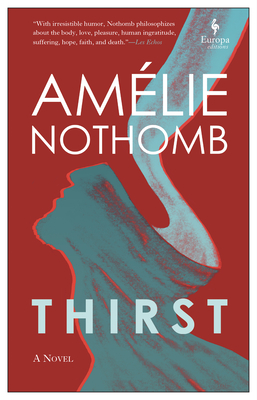 Description
---
In her twenty-eighth novel in as many years, best-selling Belgian novelist and international literary superstar Am lie Nothomb takes on a story for the ages: the life of Jesus.
In a first-person voice as droll and irreverent as it is wise, Nothomb narrates Jesus's final days, from his trial to his crucifixion to the resurrection.
Amid asides about his relationships with his mother and Judas, his love for Mary Magdalene, and his many miracles, we find a man struggling with his humanity and his exceptional nature, straddling the line between human and deity, the son of a formless, omnipotent creator in the fallible form of a man.