Radio Golf (Paperback)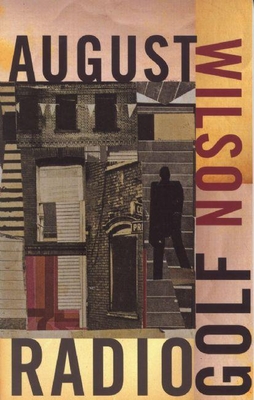 $15.95

Not In Stock - Usually Available in 1-5 Days
Description
---
"The concluding work in one of the most ambitious dramatic projects ever undertaken . . . a play that could well be Mr. Wilson's most provocative."--Ben Brantley, The New York Times
"Radio Golf is a rich, carefully wrought human tapestry that is colorful, playful, thoughtful and compelling."--Ed Kaufman, The Hollywood Reporter
Radio Golf is August Wilson's final play. Set in 1990 Pittsburgh, it is the conclusion of his Century Cycle--Wilson's ten-play chronicle of the African American experience throughout the twentieth century--and is the last play he completed before his death. With Radio Golf Wilson's lifework comes full circle as Aunt Ester's onetime home at 1839 Wylie Avenue (the setting of the cycle's first play) is slated for demolition to make way for a slick new real estate venture aimed to boost both the depressed Hill District and Harmond Wilks' chance of becoming the city's first black mayor. A play in which history, memory, and legacy challenge notions of progress and country club ideals, Radio Golf has been produced throughout the country and will come to Broadway this season.
August Wilson's plays include Gem of the Ocean, Joe Turner's Come and Gone, Ma Rainey's Black Bottom, The Piano Lesson, Seven Guitars, Fences, Two Trains Running, Jitney, King Hedley II, and Radio Golf. They have been produced at theaters across the country, on Broadway, and throughout the world.
About the Author
---
August Wilson is the most influential and successful African American playwright writing today. He is the two-time Pulitzer Prize-winning author of Fences, The Piano Lesson, King Hedley II, Ma Rainy's Black Bottom, Joe Turner's Come and Gone, Seven Guitars, Two Trains Running, Jitney and Radio Golf. His plays have been produced all over the world. One of the contemporary American theater's most innovative wordsmiths. Her plays include: Topdog/Underdog (2002 Pulitzer Prize for Drama), In the Blood (2000 Pulitzer-nominee), Fucking A, Venus (OBIE Award), The America Play and Imperceptible Mutabilities in the Third Kingdom (OBIE Award, Best New American Play). She is also a screenwriter, novelist, and MacArthur Genius grantee.