Rosie Colored Glasses Lib/E (Compact Disc)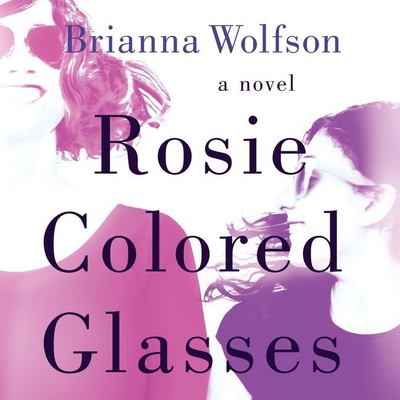 March 2018 Indie Next List
---
"Readers who loved Half Broke Horses will wholly embrace debut author Brianna Wolfson's Rosie Colored Glasses. Loosely based on Wolfson's own family story, Rosie Colored Glasses follows 11-year-old Willow through the divorce of her parents, the navigation of two homes, the extreme and outrageous outpourings of love from her mother, Rosie, the stoic steadfastness of her father, and the ultimate realization that Rosie's behavior, although loving and caring, may not ultimately be healthy for either of them. A quick, powerful read that will stick with you long after you turn the final page."
— Angie Tally, The Country Bookshop, Southern Pines, NC
Description
---
Readers captivated by Bernadette in Maria Semple's Where'd You Go, Bernadette or Oskar in Extremely Loud and Incredibly Close will embrace Rosie and Willow in this powerful debut novel about love, loss, and the human heart.
Rosie Colored Glasses is at once whimsical and heartbreaking. Eleven-year-old Willow's marrow burns with the friction of having to navigate the two homes of her newly divorced parents, when all she truly wants is to be with her mother Rosie. Rosie makes everything shine brighter and makes Willow feel special, feel loved ... until Rosie's own demons begin to surface and overtake her.
As Willow struggles to make sense of her world of extreme love and extreme loneliness, she learns how sometimes all the love in the world is not enough to save someone-no matter how hard one wishes for it-how the human heart can bend and break, but how it can also heal and is resilient enough to love again.