In Search of a Better World: A Human Rights Odyssey (CBC Massey Lectures) (Paperback)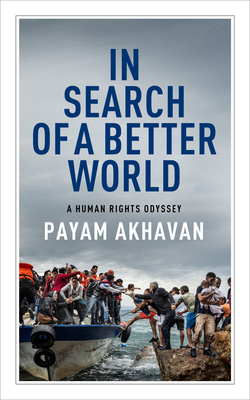 $17.99
Email or call for pricing & availability
Description
---
A work of memoir, history, and a call to action, In Search of a Better World is a powerful and essential work on the major human rights struggles of our times.
Renowned UN prosecutor and human rights scholar Payam Akhavan has encountered the grim realities of contemporary genocide throughout his life and career. He argues that deceptive utopias, political cynicism, and public apathy have given rise to major human rights abuses: from the religious persecution of Iranian Bah ''s that shaped his personal life, to the horrors of ethnic cleansing in Yugoslavia, the genocide in Rwanda, and the rise of contemporary phenomena such as the Islamic State. But he also reflects on the inspiring resilience of the human spirit and the reality of our inextricable interdependence to liberate us, whether from hateful ideologies that deny the humanity of others or an empty consumerist culture that worships greed and self-indulgence.
A timely, essential, and passionate work of memoir and history, In Search of a Better World is a tour de force by an internationally renowned human rights lawyer.