Are You the New Manager?: Techniques, Guidelines, and Strategies for a Successful First Year (Paperback)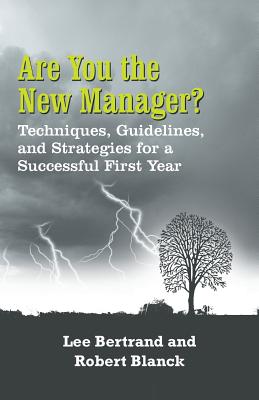 $17.95

Not In Stock - Usually Available in 1-5 Days
(This book cannot be returned.)
Description
---
When you become a manager, you need proven strategies and advice to ensure your team meets expectations.

Two longtime managers draw upon their decades of combined experience in this guidebook to getting the job done during your first year as a manager. Whether you've just been promoted, been transferred, or started a new job, you'll learn how to

- establish an organized work environment;
- create stability in the workplace;
- write a code of conduct for yourself and your employees; and
- organize effective meetings.

The authors also share case studies focusing on successful and unsuccessful managers. By applying lessons from real-life examples, you'll be able to establish your authority, motivate underperforming employees, and appropriately reward superstars. When it comes time to hire and fire, you'll also know what to do.

Use this book as a reference and refresher whenever you need to set performance goals, write a performance review, or hold employees members accountable. Stock your manager's toolbox and prove that you're the right person for the job with techniques, guidelines, and strategies to manage your team.