Double Play (Lorimer Sports Stories) (Paperback)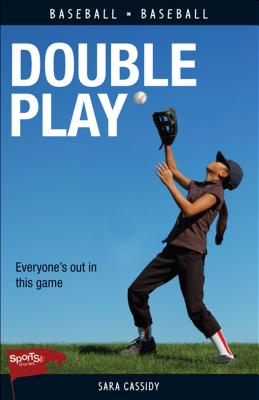 $9.95
Email or call for price.
Description
---
Allie loves baseball. It's the one thing that has been consistent in her lately complicated life. Allie's father left recently, and now Allie has a new family--her mother's new girlfriend, Phyllis, and son Miles have moved in. It's taking some adjustment, mostly because Miles seems determined to get under her skin. Things start looking up when Allie gets invited to join the boy's baseball team as their new pitcher. But then Miles announces he's quitting the boy's team and tries out for Allie's old team--a girl's team

Allie is sure he's doing it just to annoy her, but Miles insists that he just likes the girl's style of play better. As Allie struggles to find her place on the boy's team, she starts to see that Miles is just trying to fit in as well, and that it may be even harder for him than it has been for her.
About the Author
---
SARA CASSIDY teaches creative writing at Camosun College and is the director of the Victoria Writers Festival. She has published two previous novels for teens as well as dozens of newspaper and magazine articles and short stories. She lives in Victoria, BC, with her family.