Life and Times of a Wayward Geologist: A Lifetime of Personal Anecdotes, Adventures, and More... (Hardcover)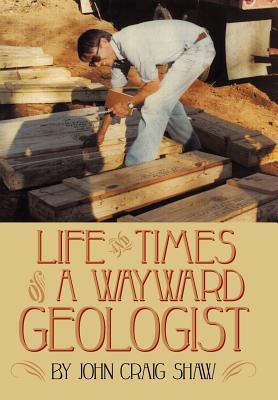 $24.59

Not In Stock - Usually Available in 1-5 Days
(This book cannot be returned.)
Description
---
This book is a collection of true short stories and anecdotes that happened to me over the course of my life. As a college student at the University of Alabama, I witnessed turbulent times during the historical "Civil Rights Era".
My professional career as a geologist with the U.S. Army Corps of Engineers involved ten years on the Tennessee-Tombigbee Waterway, as well as interesting assignments in foreign countries.
This book should appeal to geologists, "baby boomers", and anyone interested in true stories about growing up in the '50s, college life in the '60s, and years of adventures as a "wayward" geologist.
John Craig Shaw
About the Author
---
I spent 28 years working as a geologist with the U.S. Army Corps of Engineers. I have a B.S. Degree in Geology from the University of Alabama and one year of Graduate study in Oceanography at the University of Hawaii. I retired from the Corps' Mobile District in Mobile, Alabama in 1996. A major portion of this book consists of true stories while doing field work with drill crews in the U.S. and abroad. However, my stories span a lifetime of interesting adventures from childhood to retirement. I live in a small cabin with my dog Maggie on Fish River, a tidal river that empties into Mobile Bay in coastal Alabama. During the summers, I spend time in the Sange de Cristo Mountains of New Mexico. I enjoy sailing, nature, and walking my dog. John Craig Shaw