30 Failures By Age 30 (Paperback)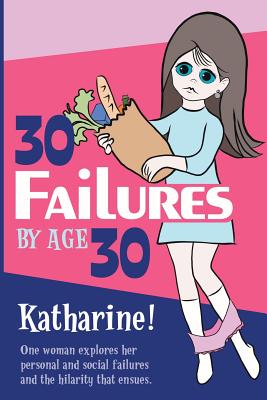 $11.99

Not In Stock - Usually Available in 1-5 Days
Description
---
Everyone has that birthday. That one day we look in the mirror and ask ourselves: "How did I get here? Is this really the person I intended to be when I grew up? Am I grown up?" ​Here is one woman's exploration of personal and social failures and the hilarity that ensues. Katharine presents her own self-assessment in the form of this best-selling micro-memoir 30 Failures By Age 30.

Through each of the 30 chapters, Katharine takes on her experiences with growing up poor, coping with her father's death and her overprotective mother, and combating the stigmas that come with being a small-breasted, impatient atheist. She reflects on paths not taken and the events contributing to her overall failure to assimilate into normal society.
​
30 Failures by Age 30 is a compelling memoir, conversational in tone with moments both hilarious and heartbreaking. Katharine gives voice to the under-represented masses and encourages readers to reconsider the definition of "failure." 30 Failures by Age 30 resonates with anyone who's ever endured a life crisis or felt like a social misfit.