Teamwork (Robert Munsch) (Paperback)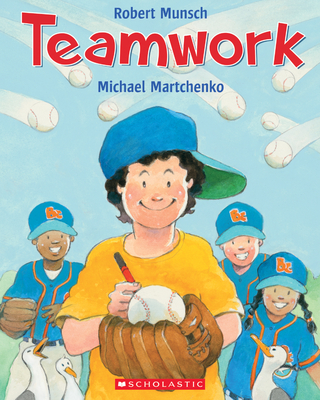 $7.99

Not In Stock - Usually Available in 1-5 Days
Description
---
A new laugh-out-loud tale with heart from Canada's #1 storytelling team Robert Munsch and Michael Martchenko
Matthew's parents think he should play on a sports team. How will he ever learn about teamwork if all he does is draw pictures all day?
His mom signs him up for baseball. But out on the field, Matthew is too busy looking at stuff to catch the ball.
When a ball falls directly into his glove, he draws a picture on it, and throws it back. The players toss him another, and another, and another, and he draws on those too.
Soon, it's a toss-o-rama, as the teammates excitedly share their new art with each other, showcasing the most unique display of teamwork that the coach has ever seen
With his trademark wit and whimsy, Robert Munsch hits another home run with this story that will remind children and parents that everyone brings their own set of special talents to a team