American Assassin: A Thriller (CD-Audio)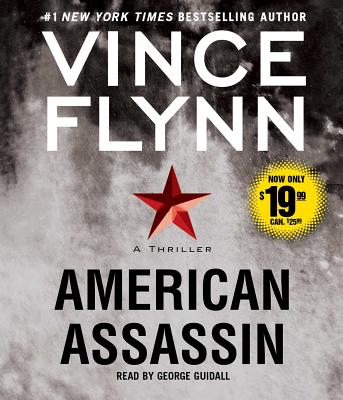 $19.99
Hard to Find - Please Call for Availability
Description
---
Now a major motion picture

Vince Flynn's stunning #1 New York Times bestseller introduces the young Mitch Rapp on his first assignment, a mission of vengeance that made him a CIA superagent, and is now available unabridged from Encore for a great value!

Two decades after the Cold War, Islamic terrorism is on the rise, and CIA Operations Director Thomas Stansfield forms a new group of clandestine operatives—men who do not exist—to meet this burgeoning threat abroad, before it reaches America's shores. Stansfield's protégé, Irene Kennedy, finds the ideal candidate in the wake of the Pan Am Lockerbie terrorist attack. Among the thousands grieving the victims is Mitch Rapp, a gifted college athlete, who wants only one thing: retribution. Six months of intense training prepare him to devastate the enemy with brutal efficiency, leaving a trail of bodies from Istanbul and across Europe, to Beirut. But there, the American assassin will need every ounce of skill and cunning to survive the war-ravaged city and its deadly terrorist factions.
About the Author
---
#1 New York Times bestselling author Vince Flynn (1966–2013) created one of contemporary fiction's most popular heroes: CIA counterterrorist agent Mitch Rapp, featured in thirteen of Flynn's acclaimed political thrillers. All of his novels are New York Times bestsellers, including his stand-alone debut novel, Term Limits. The Mitch Rapp story begins with American Assassin, followed by Kill Shot, Transfer of Power, The Third Option, Separation of Power, Executive Power, Memorial Day, Consent to Kill, Act of Treason, Protect and Defend, Extreme Measures, Pursuit of Honor, The Last Man, The Survivor, Order to Kill, Enemy of the State, and Red War. American Assassin was released as a major film in 2017.