Disabled Futures: A Framework for Radical Inclusion (D/C: Dis/color) (Paperback)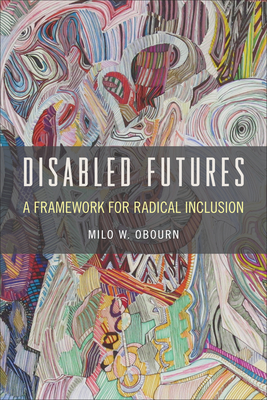 $29.95

Not In Stock - Usually Available in 1-5 Days
Description
---
Disabled Futures makes an important intervention in disability studies by taking an intersectional approach to race, gender, and disability. Milo Obourn reads disability studies, gender and sexuality studies, and critical race studies to develop a framework for addressing inequity. They theorize the concept of "racialized disgender"—to describe the ways in which racialization and gendering are social processes with disabling effects—thereby offering a new avenue for understanding race, gender, and disability as mutually constitutive.  
Obourn uses readings of literature and popular culture from Lost and Avatar to Octavia Butler's Xenogenesis trilogy to explore and unpack specific ways that race and gender construct—and are constructed by—historical notions of ability and disability, sickness and health, and successful recovery versus damaged lives. What emerges is not only a more complex and deeper understanding of the intersections between ableism, racism, and (cis)sexism, but also possibilities for imagining alternate and more radically inclusive futures in which all of our identities, experiences, freedoms, and oppressions are understood as interdependent and intertwined.
About the Author
---
Milo W. Obourn is an Associate Professor of English and Women & Gender Studies at The College at Brockport, State University of New York, and the author of Reconstituting Americans: Liberal Multiculturalism and Identity Difference in Post-1960s Literature.