The Christmas Angel: A Novel (Paperback)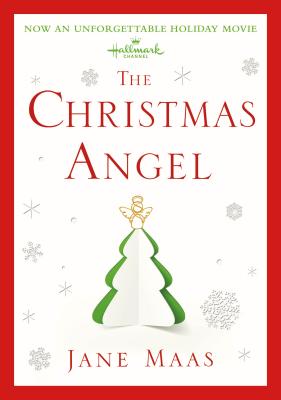 Description
---
A charming, heart-warming Christmas taleabout the power of family, tradition, and love.
In 1875, Owen Thomas, a poor Welsh coal miner, falls in love with a beautiful London actress, Jessica Lavery. He builds her a cottage in his village, and enchants her with the promise of the holidays they'll share after they marry. According to his special Thomas family tradition, the Christmas tree must always be outside, where it can look up to God. Owen carves her an angel to go on top of their tree, with lavender eyes like hers, a token more meaningful to her than any engagement ring. When Jessica breaks off their romance, Owen, broken-hearted, wraps the angel in his mother's shawl and brings her to America. There, she looks down over five generations, witnessing peace and war, triumphs and tragedies, reminding all who see her that Christmas is the time when families and sweethearts can come together, laughter and goodwill can lighten even the heaviest burden, and magic fills the earth. This is a story of faith and love. And of the miracle that brought the angel home again.
About the Author
---
Jane Maas (1932-2018) began her career at Ogilvy & Mather as a copywriter in 1964 and rose to become a creative director and agency officer. Ultimately, she became president of a New York agency. A Matrix Award winner and an Advertising Woman of the Year, she is best known for her direction of the "I Love New York" campaign. She is the author of Mad Women: The Other Side of Life on Madison Avenue in the '60s and Beyond, Adventures of an Advertising Woman and co-author of the classic How to Advertise, which has been translated into 17 languages. She lived in New York City.
Praise For…
---
"I lingered over the pages and the years as this special Christmas Angel was handed down from one generation to the next. This is a story that will linger in your mind and in your heart." —Debbie Macomber, #1 New York Times bestselling author
"The Christmas Angel brilliantly weaves together a multi-generational tale that doesn't just warm the heart, it warms the soul. This little treasure will restore your faith in God, angels and miracles." —Jason Wright, New York Times bestselling author of The 13th Day of Christmas
"Give yourself a Christmas present this year and read this book. A lovely holiday surprise, well worth unwrapping." —Sheila Roberts, author of The Nine Lives of Christmas
"I love how this charming Christmas tale interweaves the lives of several generations in a realistic yet magical way, providing a pleasurable invitation to cozy up to the holidays. I give Jane Maas two solid thumbs up!" —Melody Carlson, bestselling author of The Christmas Pony and A Simple Christmas Wish
"You'll want this graceful book by your side during the weeks before Christmas--over Christmas--and always. The achingly beautiful love stories it tells, interlaced over six generations of a single family, spring directly from the mystery of God dwelling among us." —Leo J. O'Donovan, S.J., President Emeritus of Georgetown University
"This story is short and sweet, with a charming intergenerational set of love stories and a hint of Christmas magic… Delightful and heartwarming… Touching and infused with the joy of family and the light of the Christmas season." —Kirkus
"Maas is a great storyteller." —The Hollywood Reporter