Gimme Everything You Got (MP3 CD)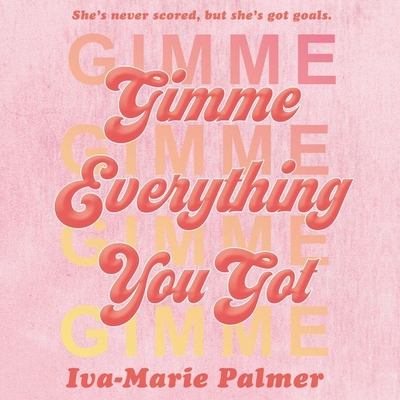 $39.99
Email or call for price.
Description
---
"One part Judy Blume, one part Amy Schumer, Gimme Everything You Got is incredibly warm, bracingly frank, and laugh-out-loud hilarious. I didn't want the game to end." --Katie Cotugno, New York Times bestselling author of 99 Days
It's 1979--the age of roller skates and feathered bangs, Charlie's Angels and Saturday Night Fever--and Susan Klintock is a junior in high school with a lot of sexual fantasies . . . but not a lot of sexual experience. No boy--at least not any she knows--has been worth taking a shot on.
That is, until Bobby McMann arrives.
Bobby is foxy, he's charming . . . and he's also the coach of the brand-new girls' soccer team. Sure, he's totally, 100 percent, completely off limits. Sure, Susan doesn't stand a chance. But that doesn't mean she can't try out for the team to get closer to him, and Susan Klintock has always liked a challenge.
Between the endless drills and grueling practices, Susan discovers something else: She might actually love soccer. But being a part of the first girls' team at school means dealing with other challenges.
As friendships shifts, she finds her real passions might lie in places she didn't expect when the season began--and that discovering who she is will mean taking risks, both on and off the pitch.
Love. Lust. Soccer. Acclaimed author Iva-Marie Palmer returns with a fresh, funny, feminist coming-of-age comedy about learning to take your shot on the things that truly matter.