Vigil (Paperback)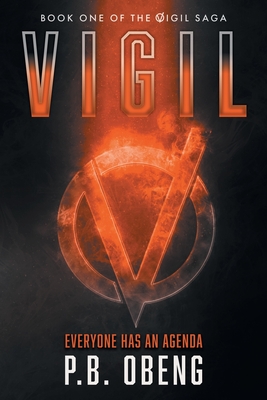 $15.00

Not In Stock - Usually Available in 1-5 Days
Description
---
A post-human era. Power plays deep within the shadows. A threat unlike any the world has ever known...
Captain Alicia Conrad worked hard to get herself back together. And still weighed down by her father's military legacy, she accepts command of a team of superhumans protecting the U.S. from foreign threats. But when their humanitarian aid mission turns out to be a cover for illegal operations, she vows to bring the villains to justice... no matter the cost.
With the world still rocked by the recent assassination of a small nation's president, Captain Conrad discovers a connection between her unit's target and the country's precious resource. And as she juggles a crew unsure about fighting this new enemy, she fears she might be steering them all into insurmountable peril.
Can Captain Conrad take down a sinister cabal bent on global domination?
Vigil is the pulse-pounding first book in the Vigil science fiction thriller series. If you like fascinating superheroes, fast-paced gun battles and car chases, and exciting twists and turns, then you'll love P.B. Obeng's page-turning adventure.
Buy Vigil to stand watch against evil today