Vigil (Paperback)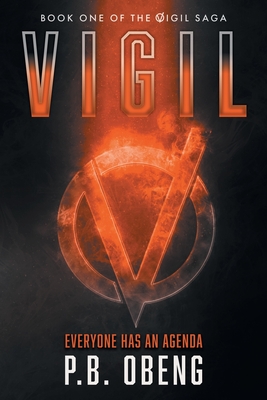 $15.00

Not In Stock - Usually Available in 1-5 Days
Description
---
A president assassinated. A world in chaos. A superhuman force ascendant.
Lemalia is the home of the wonder metal, Duritium, that has revolutionized modern society. BUT when its newly elected president is gunned down, his opponent snatches power. The apparent coup reshapes the geopolitical landscape.
A world away, the U.S. unleashes its Vigil initiative, tasked to deal with the perceived superhuman threat. The taskforce is led by team leader Captain Alicia Conrad, a decisive leader haunted by her father's legacy.
Vigil's first assignment reveals the dangerous truth behind their original purpose. From a gun battle in the Louvre, to an avalanche in the Swiss Alps, to a dizzying car chase through the streets of Athens, the team fights a series of interlocking conspiracies that lead to a collision course with the clandestine organization known only as the Network. A cabal with nefarious intent toward Lemalia and Vigil.
If you love Tom Clancy thrillers and the Avengers movies, then you'll love VIGIL