The Peasant's Dream (Hardcover)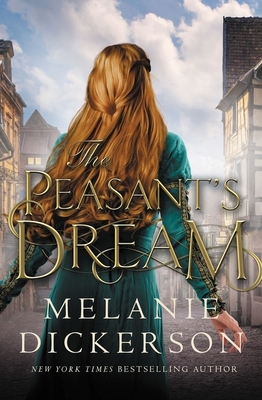 $18.99
Email or call for pricing & availability
Description
---
The duke's daughter, Adela, masquerades as a peasant for a small taste of freedom . . . until she falls in love with a commoner who has no idea who she really is. In this reverse reimagining of the Cinderella story, secrets and dangerous enemies threaten a fairy-tale romance.
Adela, daughter of the powerful Duke of Hagenheim, is rarely allowed outside the castle walls. Longing for freedom, one day she sneaks away to the market disguised as a peasant. There, she meets a handsome young woodcarver named Frederick.
Frederick is a poor farmer and the sole provider for his family, and he often has to defend his mother from his father's drunken rages. He dreams of making a living carving beautiful images into wood, and he is thrilled when the Bishop of Hagenheim commissions him to carve new doors for the cathedral. As Frederick works on the project, he and Adela meet almost daily, and it doesn't take long for them to fall in love. Even as their relationship grows, her true identity remains hidden from him, and he believes she is a commoner like him.
When disaster separates them, Adela and Frederick find themselves caught in the midst of deceptions far more dangerous than innocent disguises. As the powerful lords set against them proceed with their villainous plans, secrets emerge that put Frederick and Adela's future at risk.
Full-length, clean fairy-tale reimagining
The final Hagenheim story; can be read as a stand-alone
Includes discussion questions for book clubs
Also by Melanie Dickerson: The Golden Braid, The Silent Songbird, and The Orphan's Wish