Worth & Wellness Journal: 30 Days to a Healthier You (Paperback)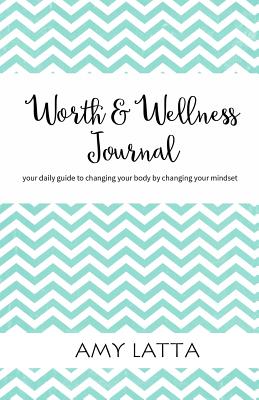 Email or call for price.
Special Order - Not Available for Web Order
Description
---
"The Worth and Wellness Journal is worth your wellness I love the simplicity of this daily journal and reflection. Every day there is a new challenge to think outside the box, to reflect on new goals to accomplish, and gratitude that is within our lives. This 30-day journal is an excellent way to jump-start a new habit of focus, gratitude, and health." -
Larry Hagner, Best-Selling Author of "The Dad's Edge" and Founder of the Good Dad Project
Become aware of the thoughts that lead to your self-sabotage
Get practical nutrition, fitness, and self-care tips each day
Get access to additional educational online resources
The 30-day Worth & Wellness Journal is a workout plan, nutrition guide, self-care advisor, and therapist designed to help you discover why you self-sabotage your own weight loss goals.
How many diet plans have you started, only to bail after a few weeks? How many times have you chosen the couch over the gym? Most of us have the health and fitness knowledge we need to succeed, but lack the tools for the mindset shift needed to effect real change.
This journal provides practical nutrition, fitness, and self-care tips for better wellness, and daily writing prompts to help you become more aware of the thoughts and feelings affecting your mindset.
Because awareness is the key to changing your mindset and changing your body.
"Amy takes the challenge of personal health and wellness and breaks it into easy-to-follow, bite-size pieces that inspire and create momentum in transforming our relationship with our body, mind, and spirit." -
Paul Gilbride, IPEC Certified Work/Life Balance Coach and Founder of Trickle Down Happiness, LLC.
About the Author
---
Amy Latta helps men and women learn how to change their bodies by changing their mindset. Having learned to love her own thunder thighs while also losing 30 pounds, Amy teaches the key to long term wellness is rooted positive body image and mindfulness. Amy speaks, coaches, and writes about how to be Brave, act Silly, and embrace Worthy.