A Streetcar Named Desire (Prebound)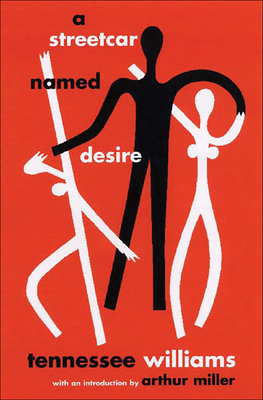 $25.80
Email or call for price.
Description
---
It is a very short list of 20th-century American plays that continueto have the same power and impact as when they first appeared 57 yearsafter its Broadway premiere, Tennessee Williams' A Streetcar Named Desireis one of those plays. The story famously recounts how the faded andpromiscuous Blanche DuBois is pushed over the edge by her sexy andbrutal brother-in-law, Stanley Kowalski. Streetcar launched thecareers of Marlon Brando, Jessica Tandy, Kim Hunter and Karl Malden, and solidified the position of Tennessee Williams as one of the mostimportant young playwrights of his generation, as well as that of EliaKazan as the greatest American stage director of the '40s and '50s.Whobetter than America's elder statesman of the theater, Williams'contemporary Arthur Miller, to write as a witness to the lightning thatstruck American culture in the form of A Streetcar Named Desire?Miller's rich perspective on Williams' singular style of poeticdialogue, sensitive characters, and dramatic violence makes this aunique and valuable new edition of A Streetcar Named Desire.This definitive new edition will also include Williams' essay "TheWorld I Live In," and a brief chronology of the author's life.